H4 Braces in Newington, CT
---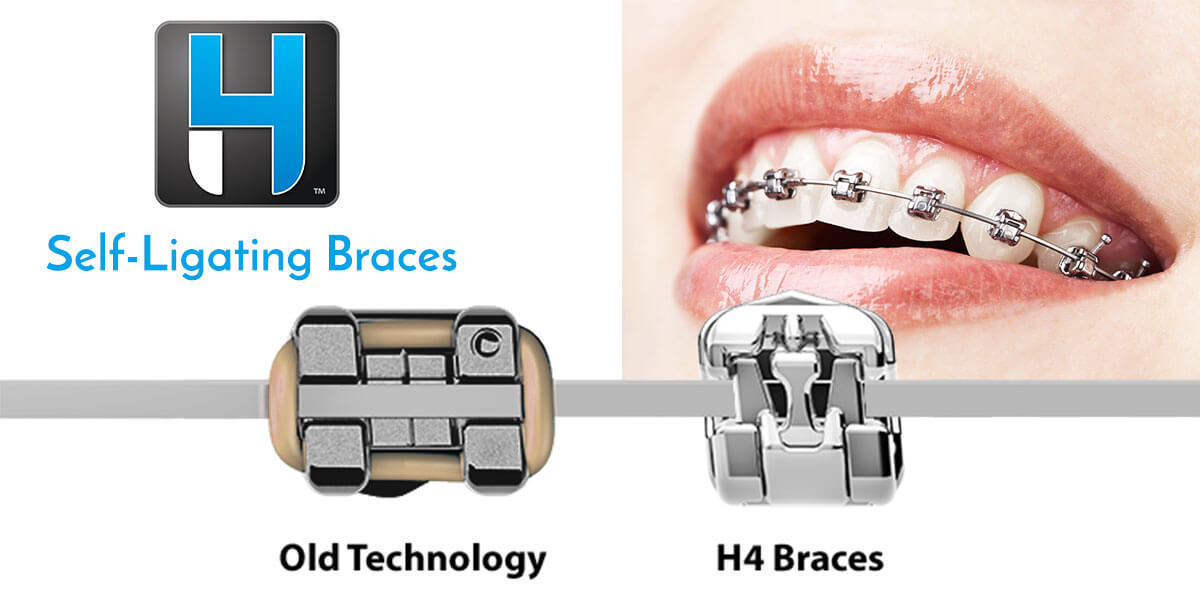 ---
H4 braces are different from regular braces because they are self-ligating. This means that instead of having brackets that are connected to arch wires with elastics or metal ties, H4 braces thread the wire through the brackets. This simple change gives H4 braces a number of advantages over traditional metal brackets:
Fewer Extractions

H4 braces give us more options for moving teeth, which means fewer extractions.

Aesthetics

H4 braces may appear smaller than traditional metal brackets.

Cleaning

Although careful attention and regular cleaning are required with any type of orthodontic therapy, the absence of elastics and ties can make oral hygiene with H4 braces easier and more effective.

Appointment Time

Because of the unique brackets that hold the arch wire rather than requiring elastics, adjustment appointments are generally shorter with H4 braces.

Treatment Time

Treatment with H4 braces often takes less time to complete than treatment with standard metal braces.
---
Frequently Asked Questions About H4 Braces
---
Are H4 braces better?
---
Self-ligating braces like H4 braces may result in fewer orthodontist visits, easier cleaning, and less discomfort. They can also eliminate the need for orthodontic extractions, giving patients a wider smile.
---
How long do H4 braces take?
---
Treatment time with H4 braces is often slightly less than what would be needed for traditional metal brackets, but every patient is different, so the only way to know how much time your treatment is likely to take is to visit our office for a consultation.
---
Are H4 braces less painful?
---
Yes, self-ligating braces are generally considered more comfortable than traditional metal braces. You'll find that there's very little discomfort with your H4 braces!
---
What is the cost of self-ligating braces?
---
The cost of self-ligating braces depends on your individual case and how long you'll need to wear your braces. During your consultation, we will provide you with an estimate.
---
Can H4 braces fix overbite?
---
Yes, H4 braces are effective in treating overbites and other common bite issues. In fact, they're just as effective as traditional metal braces!