Orthodontist Near Wethersfield, CT
---
Greater Hartford Orthodontics is proud to provide top quality orthodontic services to patients in Wethersfield, CT, including metal braces, clear braces, retainers, and Invisalign. Our office is conveniently located in Newington, CT a short drive from Wethersfield, CT.
Call us today to schedule your appointment!
---
Greater Hartford Orthodontics
ADDRESS
HOURS
---
Monday - Thursday | 8:15am - 5pm
---
Friday | Closed
---
Saturday | Closed
---
Sunday | Closed
---
---
Request an Appointment
---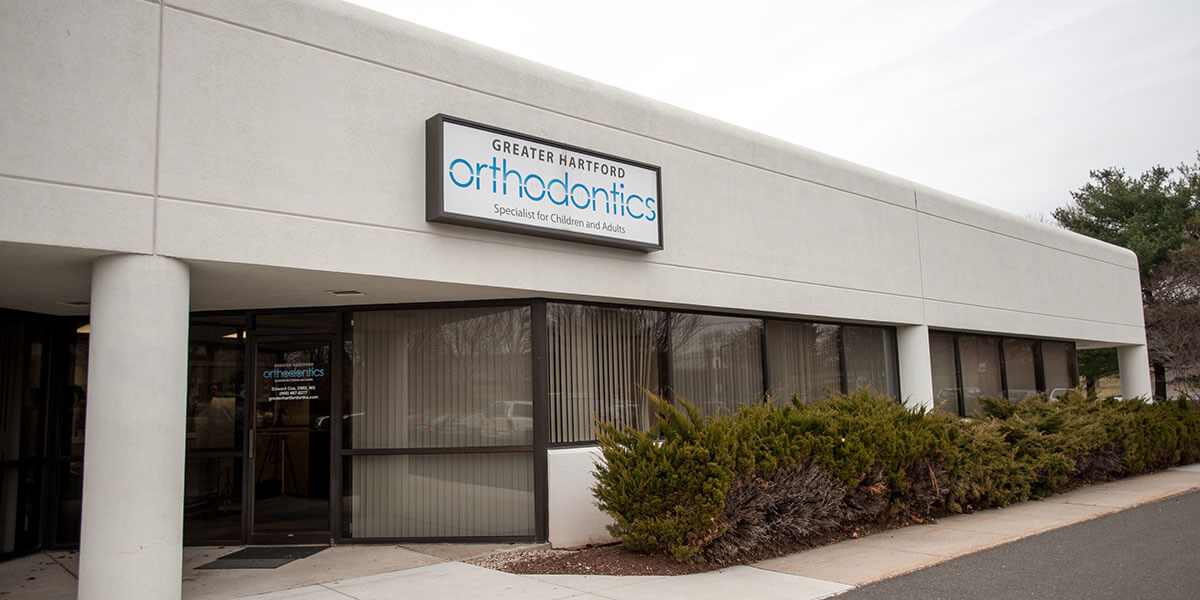 ---
---
Thank you Dr. Cos!  We were always very hesitant about getting braces, but we began Invisalign for my daughter when she became engaged a year ago.  Now, she's getting married with a beautiful smile and we couldn't be happier. Thanks !
Peter K - Wethersfield, CT
We just love Dr. Ed and his staff. They are simply the best!
Kathy Q - Wethersfield, CT
---
Orthodontic Services in Wethersfield, CT
---
Greater Hartford Orthodontics provides quality orthodontic services in Wethersfield, Connecticut and the surrounding area. Call 860-667-8277 or request an appointment. 
Most people will need orthodontic treatment of some kind in their lifetime. Whether treatment is delivered during childhood, adolescence, or adulthood, it is still highly effective and important to your dental, oral and overall health. 
Convenient Location
Orthodontic treatment requires regular appointments for monitoring and adjustments, so it helps to find an office in a convenient location. Greater Hartford Orthodontics is located in Newington, Connecticut centered between Hartford, New Britain, and Farmington. 
Our Orthodontic Services
Orthodontics can include a variety of treatments, such as: 
Braces.

Metal, clear, and lingual braces consist of brackets that attach to the teeth that are connected by an archwire. For metal and clear brackets the archwire attaches to the front of the teeth. Lingual braces attach to the back of the teeth so they are not as visible. Braces shift the teeth into proper alignment and correct bite patterns. 
Invisalign.

Clear plastic aligners fit over the teeth to gradually shift them into the proper position. Invisalign is also capable of correcting bite patterns in many cases. 
Retainers.

After orthodontic treatment it is necessary to wear retainers to keep your teeth in their new position. Until the teeth settle into place, they are prone to shifting back into the previous position. Retainers prevent relapses. 

Palate expanders.

When the teeth on the upper jaw are crowded, a palate expander can modify the growth of the jaw to make more room for the teeth. Palate expanders are usually an early treatment applied between the ages of 6 and 9 when the jaw is still growing. 
Early Orthodontic Treatment
Sometimes referred to as interceptive orthodontics, early treatment can start as young as age 4. Most pediatric dentists provide preliminary orthodontic screenings and will recommend early intervention if it seems necessary. Otherwise, children should have a formal evaluation by an orthodontist at the age of 7.
---
Frequently Asked Questions
---
---