Orthodontist Near Farmington, CT
---
Greater Hartford Orthodontics is proud to provide top quality orthodontic services to patients in Farmington, CT, including:
Metal wired braces are made from corrosion-resistant stainless steel. Cost-effective and efficient, today's metal braces are better than ever, with lower profile brackets and advanced archwire technology.
The main difference between H4® Braces and traditional braces is that they do not use elastics or metal ties to connect the archwire to the brackets. 
Clear braces use brackets made of ceramic and are almost invisible. Unlike metal braces, the ceramic can match your tooth color and blend in relatively seamlessly with your smile. We offer clear braces with tieless ceramic brackets and high-tech archwires for a comfortable fit, great results, and a discreet appearance.
Retainers are devices designed to hold your teeth in place. After orthodontic treatment, they may be used to keep your bite in the right place once it's been corrected or reshaped. 
This effective, comfortable orthodontic treatment aligns your teeth correctly - just like traditional metal braces. But instead of metal wires, the Invisalign process uses a series of clear aligners that position your teeth. Aligners are shaped from computer-generated images and based on a digital scan of your teeth taken by your dentist. 
 Lingual braces are a discreet solution for those who prefer not to have braces visible but for whom clear aligners are not a treatment choice.
Our office is conveniently located in Newington, CT, just a short drive from Farmington, CT. Call us today to schedule your appointment, at 860-667-8277!
---
Greater Hartford Orthodontics
ADDRESS
HOURS
---
Monday - Thursday | 8:15am - 5pm
---
Friday | Closed
---
Saturday | Closed
---
Sunday | Closed
---
---
Request an Appointment
---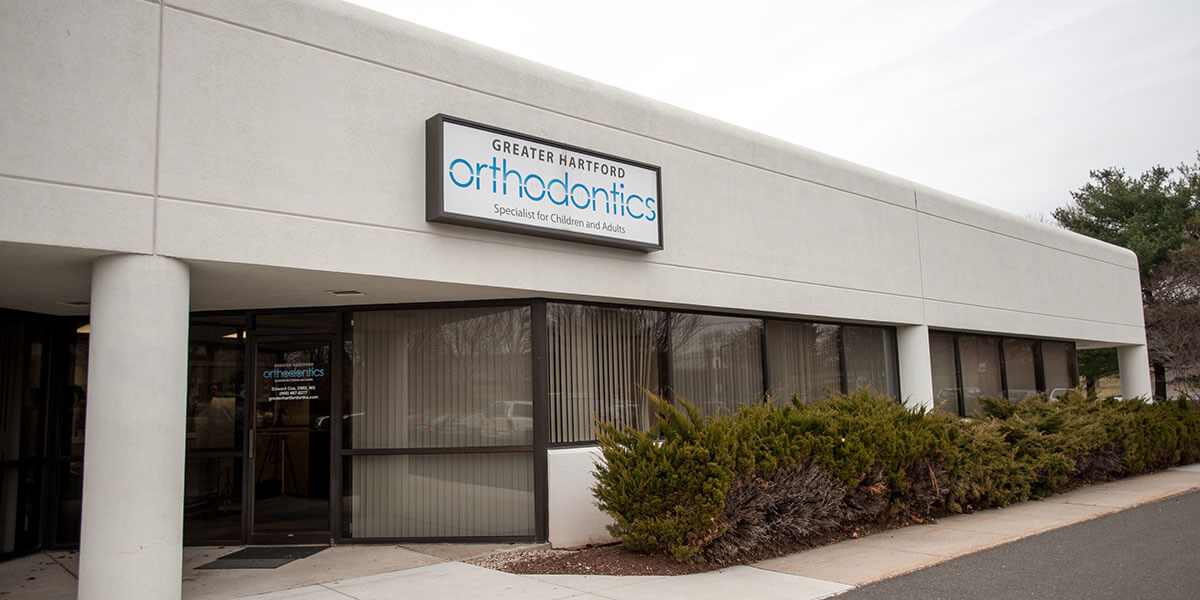 ---
---
Frequently Asked Questions About Our Farmington, CT Area Orthodontist
---
---
See What Patients Say About Our Farmington, CT Area Orthodontist
---
Great Doctor and Great Staff - always a great experience.
---
Dr. Ed Cos and his staff are the best!  Thank you for taking the time to explain the best options for my child.  Our family 100% recommends Dr. Ed and his team not just for your kids, but for you too!
---